2014 Awards Results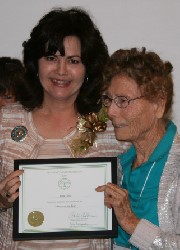 Click here to open the 2014 Awards Results Booklet.
---
Clubs and Members...
Promote Gardening!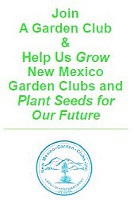 NMGC's new brochure is available in Members Only. Please print and distribute as needed.
---
Vision of Beauty Calendar

The digital-photo-deadline for NGC's 2017 Vision of Beauty Calendar is July 1. Click here for the entry form.
---
Flower Show School IV
July 10-12, 2015
Albuquerque Garden Center
See Members Only for registration form
---
Fall Board Meetings
Dist I, Oct 5, ABQ
Dist II, Oct 13, Los Alamos
Dist III, Oct 15, Las Vegas
Dist V, Oct 8, Las Cruces
Dist VI, Oct 6, Ruidoso
NMGC, Oct 29 & 30, ABQ
---
Mark your calendars
Los Alamos Garden Club's Second Chance Plant Sale
May 23
Angel Fire Garden Club's
Annual Garden Tour
July 18
Environmental School III
Aug 21-23, Santa Rosa
NMGC Annual Convention
Mar 30, 31 & Apr 1, 2016
Ruidoso
---
Article deadline for the New Mexico Gardener is August 1.
---
Click here to see our full calendar...
---
Hondo Canyon